Brian Erkens
owner | photographer
Brian Erkens is an editorial and commercial photographer, specializing in people, product, architectural, industrial and corporate photography and video with a style consisting of colorful and energetic imagery. Running a client-friendly, service-oriented business he believes that great creativity often is the result of team effort and values working closely with his clients and his staff. Based in Greenville, Brian and his team are ready to create outstanding visuals for you.
MEET MY TEAM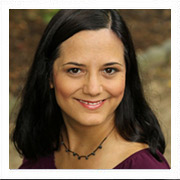 Annmarie Roberts
marketing director | scriptwriter
Annmarie Roberts is a story creator and scriptwriter specialist. A writer for over twenty years, Annmarie excels in every aspect of writing including marketing content, commercials, video ads, website promotions, and much more. She is an experienced marketing director fueled with a focused passion for writing convincing content. Her expertise will connect your business to future clients via the persuasion of excellent writing.